Personalized and caring involvement in fixing your hacked website– it's what we do.
Our goal is to help you prevent your website from being hacked again.
Service is very important to us. We intend to reply to every email you send us within five minutes; and likewise begin working to fix your website within minutes of your call.
No outsourcing to an unknown sweat shop of workers in some unknown country. We are a California-based business.
We consider every phone call we receive a blessing. Call us anytime, (619) 479-6637, or Toll-Free, (800) 639-6442, or email, jim at hackrepair dot com
Once we've completed the clearing of malware from your website we will, with your approval, help you install software to better secure your website in future.
Throughout the course of cleaning your hacked website we will provide you with a real-time report on what we are doing, what we've found, and what to watch out for in future.
Even after your website has been secured and Google.com reputation restored we will remain available by phone or email for any question you may have in the future. Think of us as "your website security experts for life!"
With fifteen years of web hosting and Internet security related experience, our skill sets are unique and available to you for a reasonable flat fee.
We treat every hack repair project we work on as though it were our own website.
Our service goals include:
1. Education.
Our #1 goal is to ensure your website is never hacked again. We hope to impart to you all of the lessons we've learned from previous clients, and help make you a WordPress security guru by the time we are finished.
2. Reporting.
Our #2 goal is to report back to you everything we've done, including showing you what malware looks like and how to locate it.
  3. Long term security.
Once we've cleared all malware from your website, our goal #3 is to better secure your website from random bots and other malicious folk. Below are some of the tasks we intend to build into your website (for WordPress clients):
Enable a 404 error detection. This helps to block random bots of finding you.
Enable backups. We don't want all of our good works lost due to accidental file deletion.
Enable brute force login protection. This will help block hackers attempting to guess your password.
Enable file locking so hackers cannot edit core WordPress files.
Enable real-time logging within your site. This will notify us if something changes within your site unexpectedly.
Enable settings to reduce comment spam.
Enable you to better secure your website by teaching you security best practices.
Enable your website to deny the execution of scripts within images directories. This helps to discourage hackers from hiding back door scripts within directories you would not normally check or monitor.
Enable real-time file monitoring.
And much more…

Below are words of encouragement and testimonials received from some of our recent customers:
I called Jim midday on a Monday and everything was resolved by Monday night. I have a small blog that was taken down by malware and didn't know what to do, and Jim explained what had probably happened and the process he would use to fix it. While he was working on my site, he sent progress emails to let me know where he was in the process. He even called me when he needed more information from me. Personal service like this, especially in the technology world, is hard to find. I can't recommend HackRepair enough. – Michelle Bac
I called him on a Sunday afternoon and my site was fixed by Monday morning. He was extremely responsive and happy to help. It gives me peace of mind to know I have someone to call if I ever get hacked again and I plan to use his services to ensure that never happens.
For a second time Jim has responded to our frantic SOS (save our site!) call and has been nothing less than excellent. He got right down to business and was already working on the solution before I had even hung up the phone. Knowing Jim was now in control and solving our hacked site, bought us out of panic mode and restored sanity in the office. He not only fixed our hacked site in a matter of minutes, he followed up with helpful recommendations to prevent further attacks. My only regret is not calling him sooner.

Jim is a great guy in charge of a company that truly cares.

– Scott S.
Jim's help saved our non-profit's webpage from sustained hacks that were preventing us from carrying out our organization's mission of helping women and children's health. He was a guardian angel. In my years of building and maintaining websites, I've never experienced anything like the level of service Jim provided.

Before finding Jim, we first tried one expensive big-time internet security competitor of Jim's. They were unable to stop the attacks. Plus, that service wouldn't let me talk with them on the phone, and without real-time communication, fending off a sustained attack was impossible. Read the next paragraph to be amazed at the level of personal service that Jim gives, a level that is almost impossible to find anywhere from any computer or internet service company.

I found Jim through his website. He started work on our sites immediately and worked steadily with me over two days to fix the problems on four websites for an amazingly reasonable fee. He answered his phone every time I called. He patiently and clearly explained what he was doing and what I needed to do. He kept me constantly updated on progress with numerous emails throughout the day. Note that these were not automated or stock emails, but were a clear log of each step he completed, along with the corresponding next step he needed me to accomplish. He responded to my own emails either immediately or within a few minutes.

He manually cleaned our code, working with me to identify and remove suspicious files. His team even made some corrections to our website's basic code and identified outdated plug-ins where the hacker may have gotten access (leaving me to do these plug-in fixes).

At my request, he helped us get the sites behind a Securi firewall for added security going forward. We ended up moving all our sites to his hosting service where they are now segregated in separate accounts, making cross infection among sites less likely, and where he will have quicker access should there be further attacks. To give you an idea how he cares about the people he is helping, he initially recommended, given we're a non-profit with limited resources, that we get hosting from another bulk-hosting company that would offer cheaper rates. But it was a no-brainer to have him host us because it will be easier and faster for him to respond to any future problems.

The best thing about working with Jim is that he didn't just go through routine steps. He thought about the big picture and helped us plan a smart step-by-step strategy to lock out the hacker, repair the sites, create clean backup copies that easily replace damage if the sites are hacked in the future, and move the sites to a more secure environment. Equally important was developing a step-by-step strategy for reopening the sites. For example, our most sensitive site will for now be entirely password protected, with the possibility of removing that protection later.

Jim turned around a complete disaster in two days!
I can't speak highly enough about the service that Jim provided when all 10 of my websites were hacked and one was blacklisted by Google. He responded immediately to my panicked email, communicated throughout the entire process of cleaning my sites, gave me recommendations as to how to better protect them — all in just a few hours.

My site was removed from Google's blacklist within a day and all 10 are now running beautifully. Please do not waste your money elsewhere; go directly to Jim if you have the unfortunate experience of being hacked.

Thanks so much again,
Rachel

Our website was hacked and Jim was quick to pinpoint the problem and solved it within a day! Great service, I would definitely recommend The Hack Repair Guy. -Blindlight team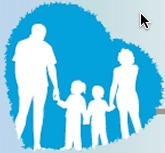 Finding your website has been hacked is a TERRIBLE experience. I will never forget the sick feeling I had when I tried loading my website only to find it had been hacked. I briefly went into panic mode and then got busy looking for a solution. A quick online search led me to Jim Walker at HackRepair.com. It was late in the evening and I fully expected to get a voicemail or answering service when I gave him a call. But Jim answered! He immediately went to work on my site and in about an hour the hack had been repaired and my site was live. I can't say enough about Jim and his expertise in getting hacked sites back online quickly and painlessly. HackRepair.com is a "Hackers Worst Enemy" and Jim Walker is a go-to guy that will stay in my resource list as long as I have a website!

– Shannon @tenderheartschildtherapycenter
Jim at HackRepair.com was efficient, comprehensive, and cleared up my compromised websites in under one day. Plus he was patient explaining the issues found and the process for protecting my websites in the future despite my limited technical knowledge. I highly recommend his services.
Jim was responsive, professional, educational and knowledgeable about the  problem we were experiencing with our website. In a matter of a few hours he had our website cleaned out from the virus and back up and running without any detection that someone had hacked it. He also put measures in place to help reduce the possibility of this happening again in the future. We would recommend him to anyone with website issues. We would use him again without hesitation.
As an attorney, I count on my website to communicate with current and prospective clients, and so was distressed when google indicated that my site might have been hacked. I did some research and called Jim Walker and he said he could fix the issue. And he did! He contacted my hosting company and google and told me what he was doing as he did it. He was prompt and honest. I recommend him wholeheartedly.