Personalized and caring involvement in fixing your hacked website– it's what we do.
Our goal is to help you prevent your website from being hacked again.
Service is very important to us. We intend to reply to every email you send us within five minutes; and likewise begin working to fix your website within minutes of your call.
No outsourcing to an unknown sweat shop of workers in some unknown country. We are a California-based business.
We consider every phone call we receive a blessing. Call us anytime, (619) 479-6637, or Toll-Free, (800) 639-6442, or email, jim at hackrepair dot com
Once we've completed the clearing of malware from your website we will, with your approval, help you install software to better secure your website in future.
Throughout the course of cleaning your hacked website we will provide you with a real-time report on what we are doing, what we've found, and what to watch out for in future.
Even after your website has been secured and Google.com reputation restored we will remain available by phone or email for any question you may have in the future. Think of us as "your website security experts for life!"
With fifteen years of web hosting and Internet security related experience, our skill sets are unique and available to you for a reasonable flat fee.
We treat every hack repair project we work on as though it were our own website.
Our service goals include:
1. Education.
Our #1 goal is to ensure your website is never hacked again. We hope to impart to you all of the lessons we've learned from previous clients, and help make you a WordPress security guru by the time we are finished.
2. Reporting.
Our #2 goal is to report back to you everything we've done, including showing you what malware looks like and how to locate it.
  3. Long term security.
Once we've cleared all malware from your website, our goal #3 is to better secure your website from random bots and other malicious folk. Below are some of the tasks we intend to build into your website (for WordPress clients):
Enable a 404 error detection. This helps to block random bots of finding you.
Enable backups. We don't want all of our good works lost due to accidental file deletion.
Enable brute force login protection. This will help block hackers attempting to guess your password.
Enable file locking so hackers cannot edit core WordPress files.
Enable real-time logging within your site. This will notify us if something changes within your site unexpectedly.
Enable settings to reduce comment spam.
Enable you to better secure your website by teaching you security best practices.
Enable your website to deny the execution of scripts within images directories. This helps to discourage hackers from hiding back door scripts within directories you would not normally check or monitor.
Enable real-time file monitoring.
And much more…

Below are words of encouragement and testimonials received from some of our recent customers: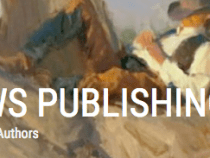 I was ready to pull out my hair, but I turned it over to the Hackrepair guys and they did a fantastic job.
Outlaws Publishing LLC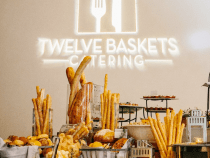 After several weeks of misery trying to figure out why potential catering clients were being redirected when they clicked options in our site, we found out we were hacked and obviously had to do something about it. We were losing business and it was embarrassing as well. Our developer suggested we try Hackrepair.com and that was the best advice he could have given us. Jim took my call within a ring or two, (that in itself was shocking) because I figured I might get someone on the phone who barely spoke English and would not be the one to actually fix our problem. He was very professional, quick and to the point. Gave me options, we set up the process easily and for a reasonable price. He found out we had some serious hack issues but within a few days had our credentials cleared with Google and our site up and running smooth again. I would highly recommend this company hands down.
John B Kirkland Wa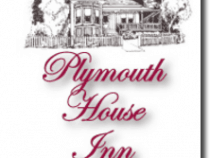 I called Jim….much to my surprise he answered and each time I called thereafter he answered.

Amazing to me when I was in a panic and didn't understand how and why someone would do this to me… Jim explained what he was seeing on my site, what he believed happened and got right on it….the hackers had placed links on using google. Jim is number one.

I hope I don't have the problem ever again, but if I do I will keep this Jim's phone number close at hand. I will refer all I know what any problem like this to him. I thank you so much Jim for being there for all of us who fall prey to this kind of activity. Thanks for taking care of me and all of those who need you.

Kind Regards!!!
Sandra @ plymouthhouseinn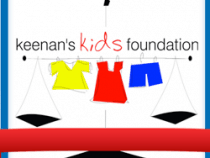 By Bill W.

Our web development team cleans and disinfects compromised sites but we reached out to Jim when we had more work than we could manage. His work is thorough and he goes beyond the minimum required. Working with him, it's very apparent that he has this down to a science and uses a streamlined workflow. He cleaned our client's site and had it removed from Google's blacklist in less than a day. We highly recommend him, especially if you're a small business owner, running your own site, and don't have the resources or experience to deal with a hack yourself.

From Tina Derby: "Definitely 5 Stars!"

Absolutely a solid 5-stars for Jim and his team! They are helpful, fast, hardworking (yeah, they even worked on my site on the weekend)… Oh, and they are GREAT at what they do!!! And their prices are so affordable that, really, anyone with a website should be able to hire them to shore it up against hackers, etc….

Cannot recommend this company enough. Like many other people, I called in a panic and was delighted to connect with Jim: thoroughly professional and effective service. Getting my website back up was a special challenge in that the hosting company was presenting challenges, too. Jim and his staff handled the hassles with speed perseverance. Look no further than HackRepair!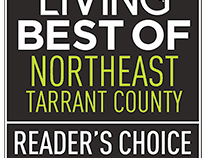 My hosting company told me my files had been infected with malware, it was a Sunday morning. I called Jim, he set down his coffee mug, took his feet off the table, and got right down to work. My sites were back up in no time. Communication was clear and concise, his advice was solid, and I'm no worse for the wear. Thanks Jim.

Harry Nelson said, "I spent 3 weeks going back and forth with SiteLock who I ordered through my hosting company. I spend some money. That didn't work, then they wanted more. I spoke to Jim who answered the phone on each and every phone call. Price was great. He had all hacks fixed in about 24 hours and all Google red screens down 24 hours after that. Perfect!"

The feeling of being hacked is like nothing else… it's terrible and if it's ever happened to you then you know exactly what I mean. I felt very alone, confused and didn't know how I was going to get out of this.

Then as luck would have it, I stumbled on Jim's website – hackrepair.com (via google search). After reading the glowing reviews I figured I'd much rather take a chance on a real person than some anonymous security company. I am so glad I did! From the first interaction with Jim I immediately felt confident that my hacked websites were going to get fixed quickly and correctly. He took the time to explain things to me on the phone (yes, I said phone… someone who actually will talk to you) and the process to begin working with him was extremely easy and user friendly.

Throughout the entire process Jim was in constant communication with me about his progress and ways to expedite bringing my sites back. In addition to fixing the hacks he went a step further and implemented safe guards to prevent future issues.

Jim Walker is the MAN!!! I went from a suspended hosting account with several compromised client websites to fully functional websites with no malicious code and a re-activated account in under 6 hours.

This guy takes pride in his work and is really good at what he does. I will no longer worry about my website security because Jim has my back. I can't say enough great things about my experience – as crazy as it sounds, it was worth getting hacked just to have connected with Jim and have him in my corner as I grow my client base.

Now and then, our client's sites become compromised…thank goodness for HackRepair! We are in the business of building sites, not repairing them…but of course clients come to us when they have security issues. We have referred many to HackRepair and have had great service and outstanding results each time. Keep it up!!! -Chris @ revelationconcept