If you are a fan of WordPress, it's likely you've run into that pesky plugin, Akismet. Akismet is Automattic's anti-spam service option, backed by a massively large global spam database. That's a good thing, right?
Absolutely! And I would argue that not installing Akismet is akin to leaving the window open in a rainstorm. "You know it's raining, so why you leaving the window open?"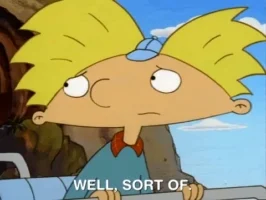 Analogies aside, installing Akismet is just
good business and it's free—well, sort of.
Once you get past the happy "Eliminate spam from your site" and "Get your API key" text and button, you may be asked to sign up at WordPress.com and be given the opportunity to pay for use of the Akismet plugin.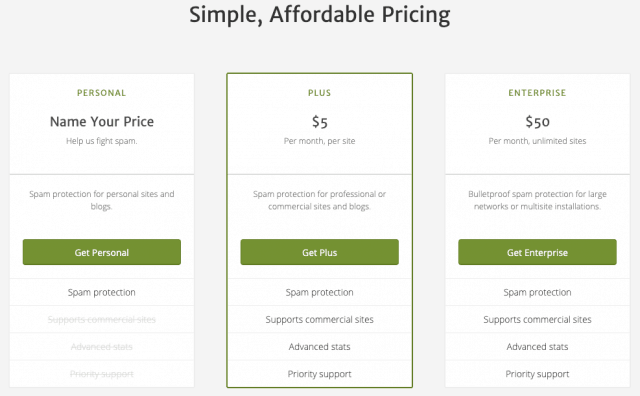 I'm not against paying for a quality plugin, though if you are just trying out Akismet click the "Get Personal" button to get started.
You'll then be greeted by a somewhat less happy Akismet "Show me your papers screen".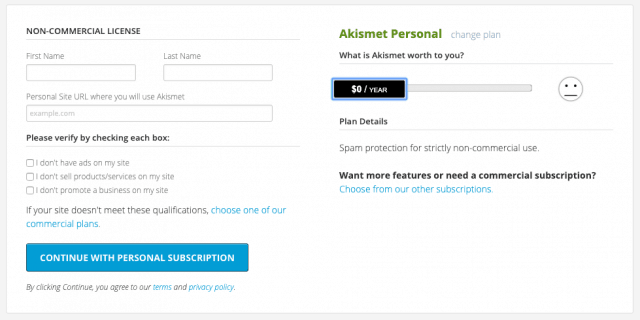 Once you've clicked the "Continue With Personal Subscription' button, you'll then be given an "AKISMET API KEY".
With that key in hand you'll be on your way to Akismet nirvana in no time. Next, be sure to paste that into your WordPress dashboard to complete the initial setup.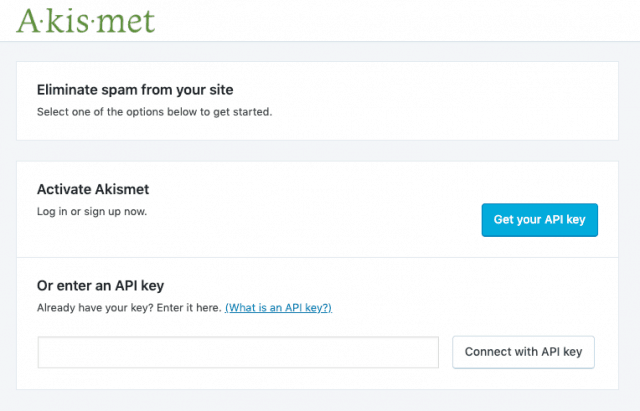 With the initial setup behind you, I do recommend you jump over to your "Plugins" list and click the "Settings" link below the Akismet plugin. Below are my settings. Feel free to mix and match to your heart's content.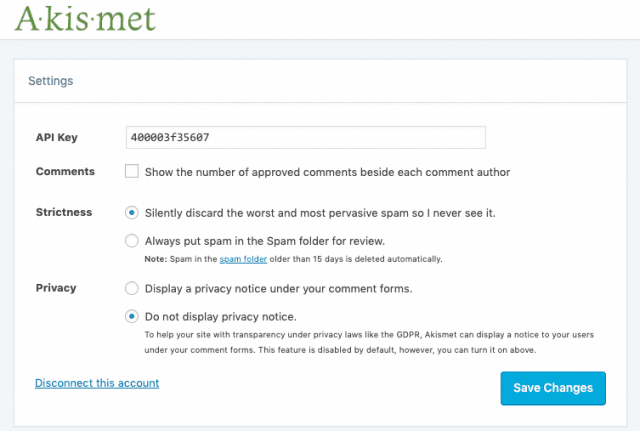 And now to the taste test. If you have a contact form or other form on your site I do recommend you give Akismet at least a couple of weeks trial before deciding to hit the big red button. Akismet is not a silver bullet. For some websites, I've seen Akismet work miracles while with others it seems to have no benefit at all. Your mileage may vary.
Enjoy!