I am an expert in website repair and website security.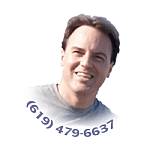 As a full-time IT professional and website security expert in San Diego, California, you may call me anytime at (619) 479-6637 for fast, efficient service. My mission is to make the online website world a safer place.
I have spent more than two decades helping folks build and maintain websites. Back in late-2008, when website hacking became a thing, I started HackRepair.com and HackGuard.com, two separate website security businesses.
Something of a labor of love, HackRepair.com was born as a helpful thought, which became the service you see here today.
I bring to the table the ability to quickly unpuzzle complicated website issues and communicate complicated technical issues in a human way. I actually enjoy talking to people by phone (what a crazy concept!).
The digging into and figuring out how and why a website was compromised is my idea of fun. Some people like solving crossword puzzles. I enjoy un-hacking websites.
Enjoy!



Listen in to learn more about what I do:
  Listen to Jim's Hack Repair voice introduction
Below are some of my most recent articles: