Occasionally I run into web hosts whose servers are set up to require FTP login access before WordPress or plugins may be updated.
I see this often with Windows web hosts and some older Linux hosting companies.
The particularly troublesome result of this setup is that clients have no way to update WordPress or plugins if they do not know their FTP login username and password.
This often leads to confusion, which then leads folks to simply give up on the updates process entirely. The nearly certain result over time—the website is compromised.
While there is an ancient plugin available called FTP Access, which may help to automate the entry of the hosts FTP login information I recommend against using the plugin due to the plugin being abandoned some years ago.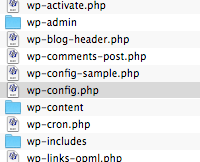 Luckily the WordPress.org developers have included an option within WordPress to remedy this predicament. All you need is access to your web hosting company's File Manager or FTP access in order to view and edit the wp-config.php file. This file is located in the top directory of your account, listed just above the /wp-content directory.
Once you've opened or "Edit"ed your wp-config.php file, just add the lines below in grey above the line:
/* That's all, stop editing! Happy blogging. */
Example FTP connection text for your wp-config.php:*
define('WP_DEBUG', false);

define('FTP_USER', '

example

');
define('FTP_PASS', '

*******

');
define('FTP_HOST', '

example.com

:21');
define('FTP_SSL', false);
/* That's all, stop editing! Happy blogging. */
Be sure to replace the items

shown in green

 with your host's settings respectively.
In the "Installing Plugin: Akismet 4.0" picture example shown above, all I did was add my FTP credentials into my wp-config.php file, Save, and refresh the page.
The result:

And no more manual entry of my password in future. Cool huh!
More information regarding editing wp-config.php may be found at https://codex.wordpress.org/Editing_wp-config.php