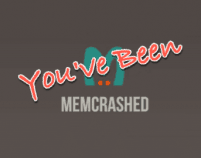 There is some massive denial of service campaigns going on this week, and potentially even bigger ones on the horizon due to there being a large number of misconfigured memcached servers (the majority being hosted through Digital Ocean and other cloud providers).
A quote fromBy Steven J. Vaughan-Nichols, "The result is an attack that can take down pretty much any server on the planet. With over 91,000 open memcached servers, according to a quick Shodan search, the potential for massive DDoS attacks has never been higher."
This article below covers the gist of the situation in case you are curious.
https://www.bleepingcomputer.com/news/security/memcached-servers-can-be-abused-for-insanely-massive-ddos-attacks/

Please Don't Memcrash Me Dude!