In theory, when you visit a non-https web page that includes a form of any sort, a "Not Secure" warning should appear like the below example: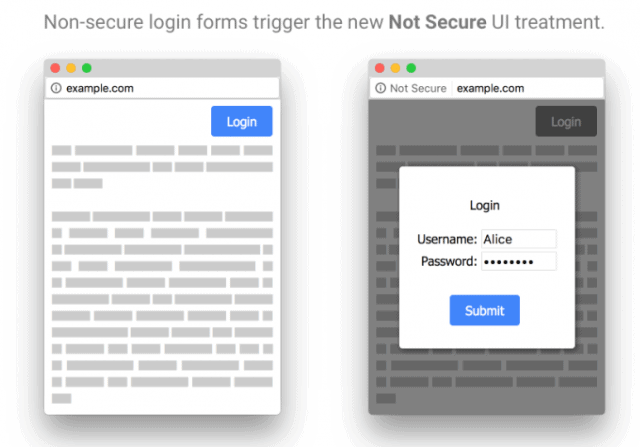 While this is good news for folks who are still dragging their feet on the subject of "should I or shouldn't I set up SSL on my website?", the writing is on the wall…
If your browser has not yet got the memo about non-SSL pages, you may enable or disable the upcoming "Not Secure" warning by typing some text into your web browsers location bar.
I found a summary on how to do this from the article, "Avoiding the Not Secure Warning in Chrome".  To force "enable" the non-secure warning today, copy this text into your Chrome browser's location bar:*
chrome://flags/#mark-non-secure-as
*Apparently, for most people today the "Default" setting is to not display the not secure message.
A funny grayish page will appear. Follow the steps in red below, choosing the "Warn on HTTP while in Incognito mode or after editing forms":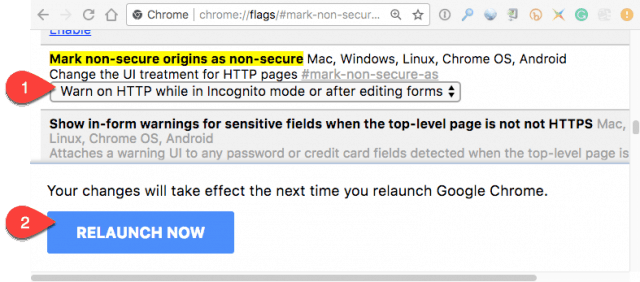 By the way:
You can test this by going to Google's non-SSL demonstration page at http://http-password.badssl.com/
Eventually, Google will mark all non-SSL pages as not secure — Praemonitus, praemunitus!
("Forewarned is forearmed")


Below is a video demonstration showing the Google web browser changing the location bar  to the words "Not Secure". Click the image below: