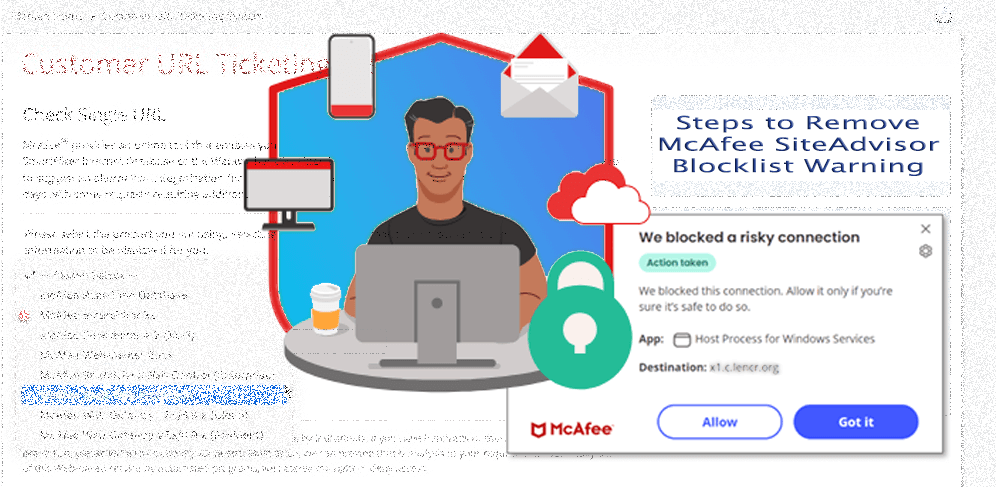 McAfee SiteAdvisor and McAfee WebAdvisor are two names for the same service. Originally known as SiteAdvisor, the service underwent a rebranding in 2017 and is now referred to as McAfee WebAdvisor. To dispel any confusion, this article will focus on the process of removing blocklist warnings from both services, which are fundamentally identical. I'll use the service names McAfee SiteAdvisor and McAfee WebAdvisor interchangeably throughout this article, as many of McAfee's internal links still use the original name. I know, it's 2023… Right!
What is McAfee SiteAdvisor?
It functions as a web browser based security tool, providing users with safety ratings for a multitude of websites. We'll delve deeper into the specifics of this service in the "Understanding McAfee SiteAdvisor and McAfee WebAdvisor" section below.
Why is it important to know how to submit a removal request to McAfee SiteAdvisor?
There could be instances where a website is inaccurately flagged and blocked, or a competitor might submit false reports intending to tarnish a website's reputation. This can cause significant inconvenience to both the website owner and its visitors, to say the least. In this article, my aim is to provide a comprehensive guide on effectively removing a McAfee SiteAdvisor blocklist warning and implementing measures to secure your WordPress website against potential future blocklisting.
Understanding McAfee SiteAdvisor and McAfee WebAdvisor
McAfee SiteAdvisor, also known as McAfee WebAdvisor, is a product from McAfee that, according to their website, "keeps you safe on the internet by alerting you about potentially harmful websites and downloads."
When you perform a search on a search engine like Google, McAfee WebAdvisor adds small icons next to each search result, indicating the safety rating of the corresponding website. A green tick represents a safe website, a yellow exclamation mark indicates a potentially risky site, and a red cross signifies a dangerous site that's best avoided. Likewise, if you visit a website that McAfee WebAdvisor deems risky, you may see a warning screen appear like the one at right.
Interestingly, at one point in time, you could download the McAfee WebAdvisor extension from the Google Chrome Web Store, but the extension has since been removed and no longer available in the Chrome Web Store. Instead, you are now asked to install the McAfee WebAdvisor software from the McAfee website.
The Impact of Being on the Blocklist
Being on the McAfee SiteAdvisor blocklist can significantly impact your website's reputation and traffic. Visitors who use McAfee SiteAdvisor will see a popup warning message when they try to access your site, which may deter them from proceeding further. This can lead to a decrease in website traffic, user engagement, and potentially, revenue.
Steps to Remove McAfee SiteAdvisor Blocklist Warning
Step 1: Identify the Issue
The first step in removing the McAfee SiteAdvisor blocklist warning is to identify why your website was flagged.
Visit the sitelookup.mcafee.com website and enter your website address into the search box. Choose the McAfee SiteAdvisor option, as shown in the below image, then submit your review request. A "Minimal Risk" response means your website has not been reported to McAfee SiteAdvisor.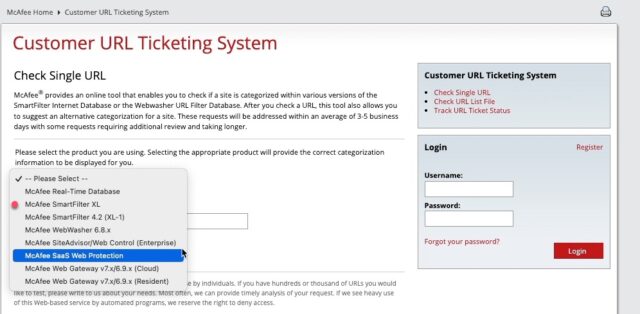 Step 2: Rectify the Issue
Once you've identified that your website has been marked as malicious in McAfee SiteAdvisor, the next step is to rectify it. This could involve removing malware, fixing vulnerabilities, or addressing other security concerns. It's recommended to work with a professional cybersecurity expert to ensure all issues are thoroughly addressed. I can help with that.
Step 3: Request a Review
After rectifying the issue, you can request a review from McAfee SiteAdvisor by following step #1 again and entering your request for review.
Once you have secured your website and submitted your removal request, McAfee SiteAdvisor will review your website and remove the blocklist warning. Removal requests are typically responded to on the same day.
Step 4: Monitor Your Website
Even after the blocklist warning is removed, it's important to continuously monitor your website for potential security threats. Regular monitoring can help you identify and address issues before they escalate and lead to another blocklisting. For more on monitoring, see my other article, "The Blacklist Blues: How a Bad Reputation Can Ruin Your Business and How to Deal with Being Blacklisted".
Securing Your WordPress Website
In addition to removing the McAfee SiteAdvisor blocklist warning, it's crucial to secure your WordPress website to prevent future blocklisting. Here are some steps you can take:
Secure Hosting Environment
Your hosting environment plays a key role in your WordPress website's security. Choose a reputable hosting provider that offers built-in security features, such as SSL certificates, firewalls, and regular backups, like TVCNet.com. Additionally, ensure that your hosting provider uses the latest versions of PHP, MySQL, and other server software, as outdated software can have vulnerabilities that hackers can exploit.
WordPress Configuration
Proper WordPress configuration is essential for security. Here are some steps you can take:
Update Regularly: WordPress regularly releases updates that fix bugs and security vulnerabilities. Ensure your WordPress core, themes, and plugins are always up-to-date.
Use Strong Passwords: Use strong, unique usernames and passwords for your WordPress admin account. Avoid common usernames like "admin" and use a password manager to generate and store complex passwords.
Secure Themes and Plugins
Themes and plugins can introduce vulnerabilities into your WordPress website. Only use themes and plugins from reputable sources, and keep them updated to the latest version. Remove any unused themes or plugins to reduce potential entry points for hackers.
User Management
Limit the number of users who have admin access to your WordPress website. Use the principle of least privilege, i.e., give users only the permissions they need to perform their tasks. Regularly review user accounts and remove any that are no longer needed.
Implement Security Measures
Implement additional security measures such as two-factor authentication, limiting login attempts, and using security plugins that can monitor your website for malware and other threats.
Conclusion
Being on the McAfee SiteAdvisor blocklist can have significant implications for your website. However, by identifying and rectifying the issue, and requesting a review from McAfee, you can have the blocklist warning removed within a matter of days. Furthermore, by securing your WordPress website, you can prevent future blocklisting and ensure a safe and secure browsing experience for your website visitors. Regular monitoring of your website can also help prevent future blocklisting. By following these steps, you can ensure a safe and secure browsing experience for your website visitors.
___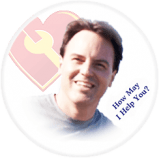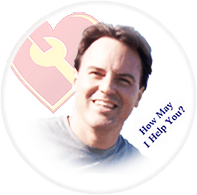 Hello, I'm Jim Walker, The Hack Repair Guy – a veteran website security expert with over 20 years of experience in website hosting, security, and cleaning up hacked websites. As a trusted advisor to website owners and businesses worldwide, I provide website cleanup, management and protection services, and educational resources, to safeguard their online presence.My hands-on approach and expertise have helped thousands of clients recover from hacked websites and rebuild their online presence. I'm dedicated to making a positive impact in the website security industry, providing peace of mind and a secure online presence for everyone I work with. You can trust me, The Hack Repair Guy, to keep your website safe and secure. Please feel free to call or email me if you have any questions regarding website hosting or website security. I'm here to help!